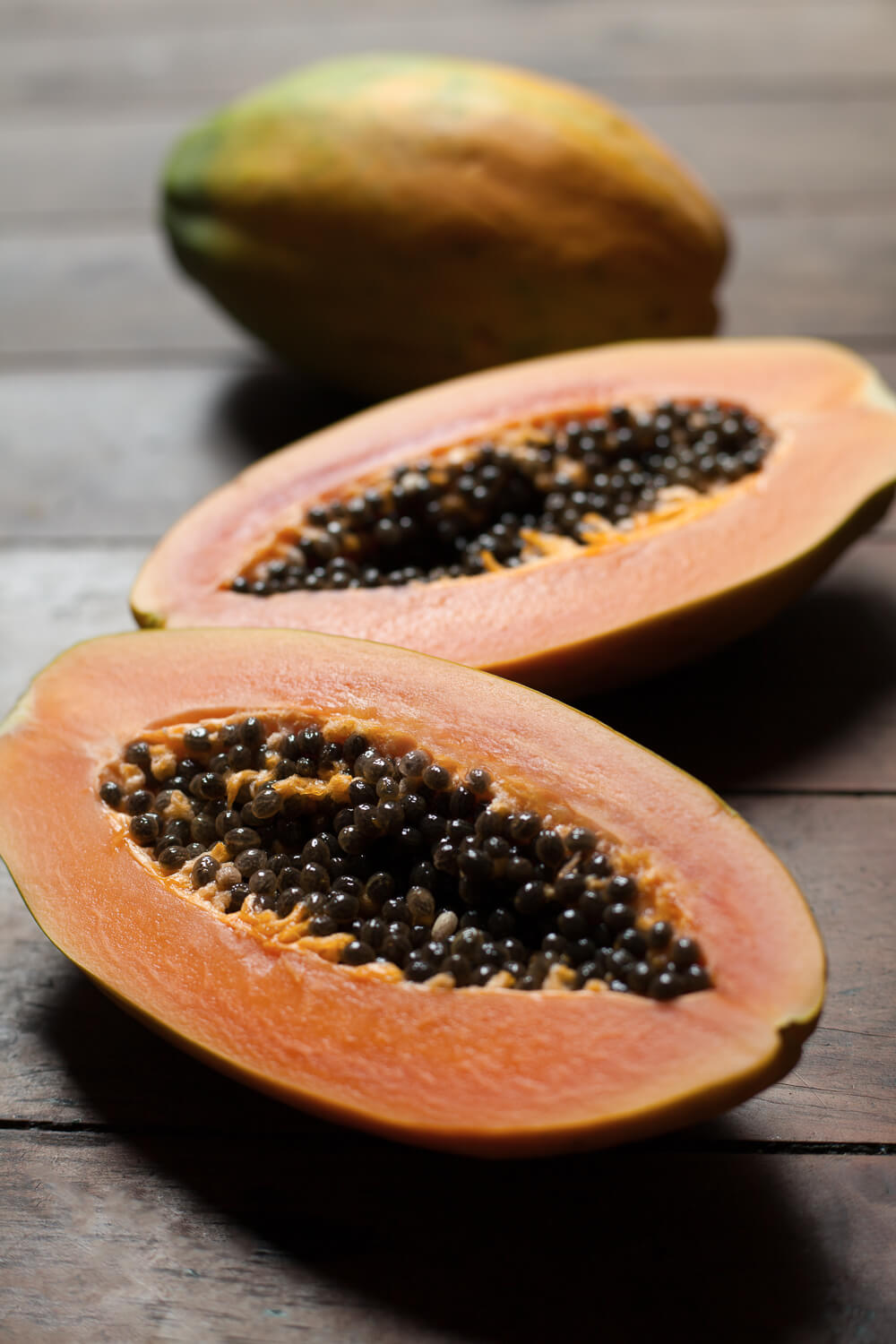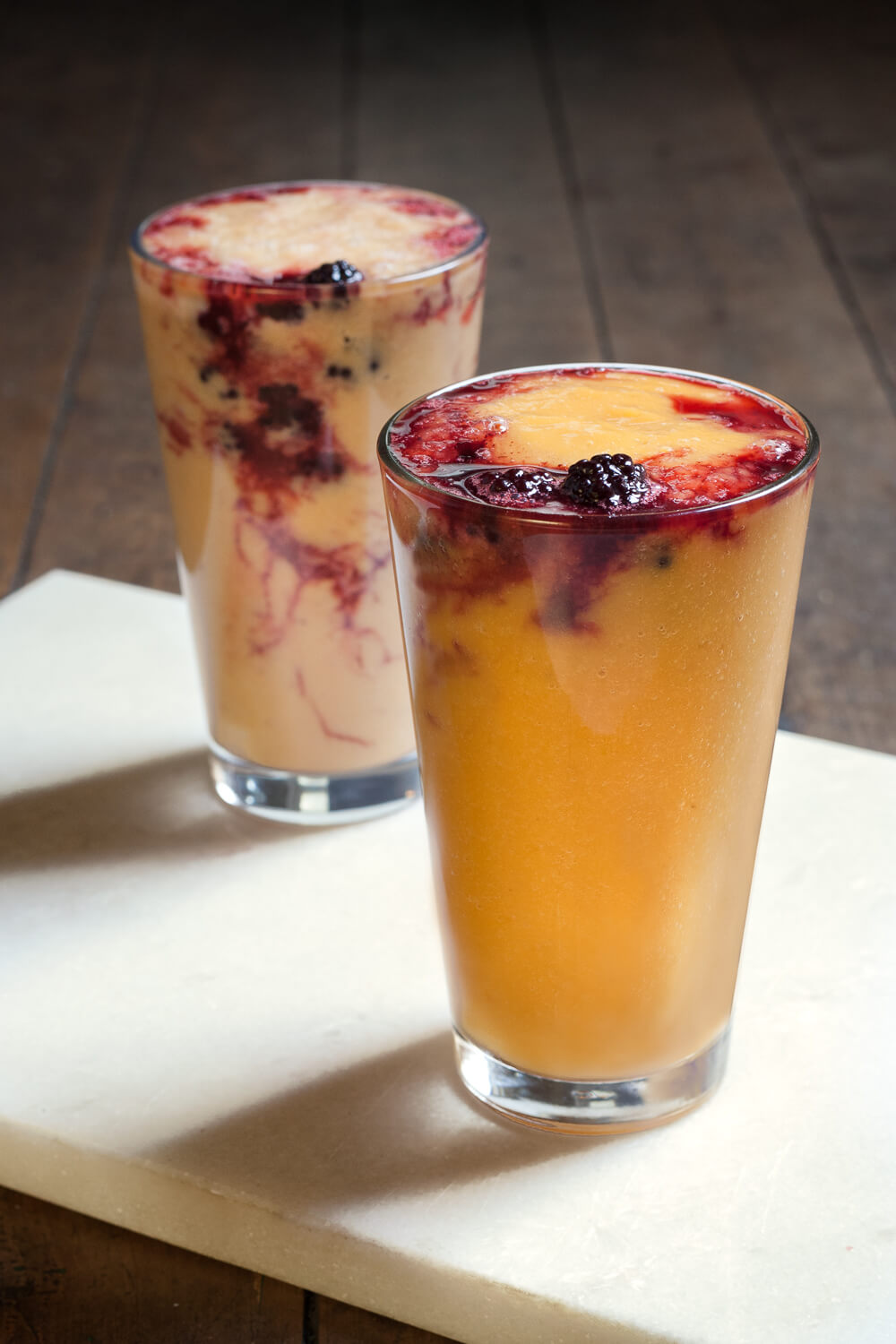 Papaya alone has quite a complex flavour, it's deep sweetness with a subtle bitterness that doesn't appear too often in tropical fruit. Combining with the malty, nutty flavour of the black tea powder makes something really interesting.
Use any milk you like. A full-bodied nut-milk works well, or since you're using the blender anyway, the flesh and juice of a young coconut would be great.
Add some ice to chill and thicken, or if you're thinking ahead, freeze the papaya beforehand for a really thick smoothie.
Muddled blackberries will add just a touch of sourness and look crazy pretty too. We keep a bag of them in the freezer for occasional use as a garnish or in cocktails.
Ingredients:
Half a medium sized papaya – peeled and seeded
1.5tsp black tea powder
1/2 cup milk of your preference
1/2 cup of ice
2-3 frozen blackberries
Method:
Blend papaya, black tea powder and ice with just enough liquid to get it all moving.
Muddle the blackberries in a small bowl and add before serving.